See Your True Colours Shining Through
February 2018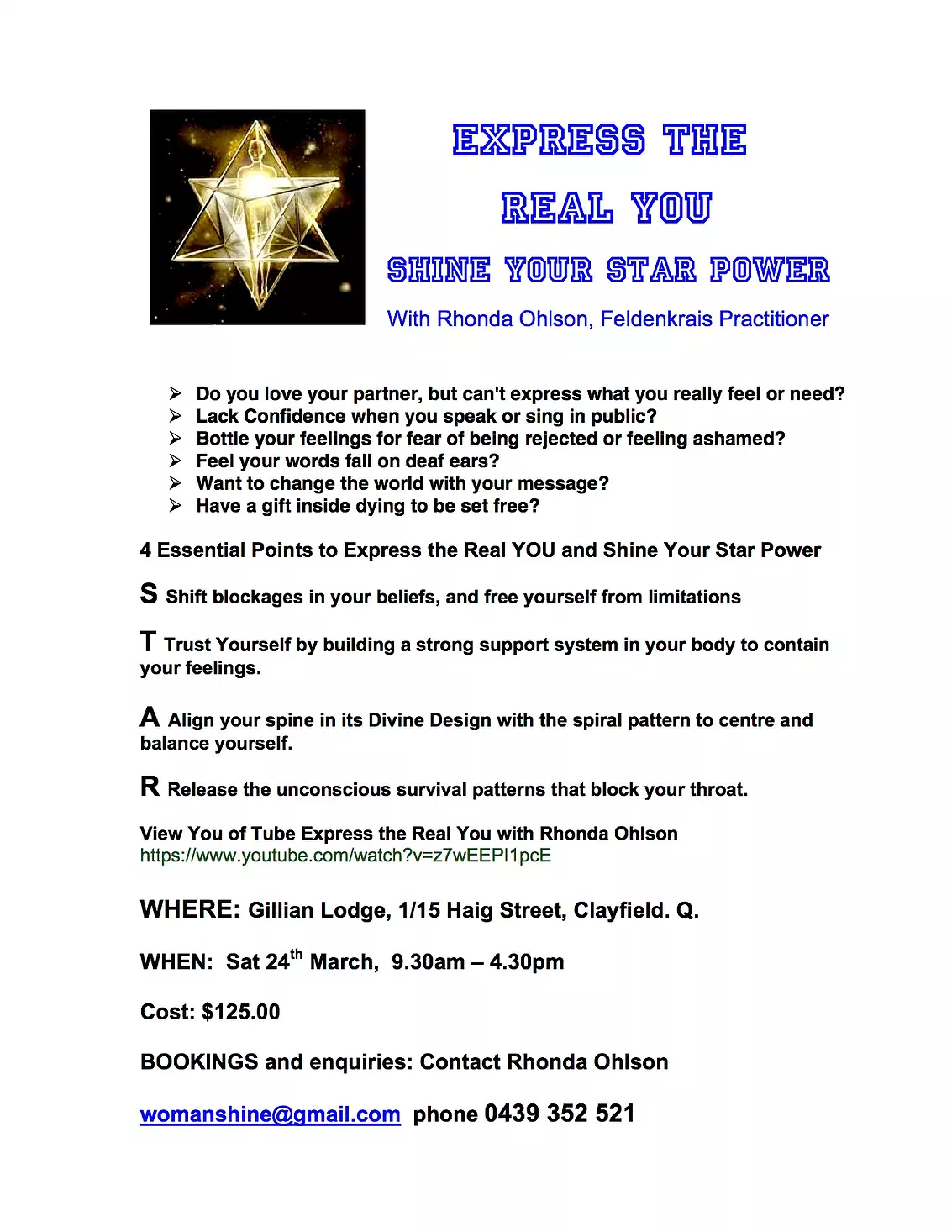 When I began my Feldenkrais Training in 1989, I was so surprised and delighted to feel how my body/mind was rewiring to enable me to move with more ease and grace and to be free of pain.
However, I was so surprised to experience how my voice became clearer and stronger,
and I felt more self confident speaking and singing.
In our lunch hour in the training, one of the students who is a famous musician, formed a singing group. The singing actually made it easier to move freely doing Feldenkrais movements!
A light bulb went off! What if I could teach others to free their body /voice with Feldenkrais and singing?
For the past 30 years, I have taught thousands of people to Free their body and their voice using the Feldenkrais Method and singing.
What I discovered was, that when there is pain in the body, there is often a restriction in the voice. By encouraging people to voice their feelings, their body freed up also.
My personal quest to free my body and voice led me to train in Body Psychotherapy.
I realised that unexpressed feelings were stuck in my body. The more I became aware of these "frozen" feelings, the more my voice expressed the Real Me.
In this workshop, "Express the Real You," I have integrated everything that I have learned, through Feldenkrais, Bones For Life, Body Psychotherapy, and Singing,
to share with you what I have discovered through trial and error over thirty years, so that you can stand up for yourself, speak up for you self and SHINE your true colours.
Contact me today if you would like to join me in the workshop Express the Real You on Sat 24th March in Clayfield.